Directory
CanBeWell is home to over 100 members from across Canada and around the world. Our WEBSITE DIRECTORY lists those members currently accepting clients.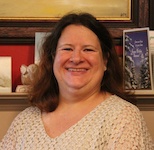 Karen Mackay
Discipline(s):
Brain Gym®/Edu-K
Competency(ies):
Contact
Phone:
4038352996
Email:
karen@mackayfamily.ca
City:
Calgary
Province:
Alberta
Country:
Canada
Biography
Originally qualified as a high school teacher, and having grown up in Namibia and South Africa, I moved to Canada with my family in 2008. A classic midlife "unravelling" resulted in me reinventing myself and I have since spent over a decade exploring a wide variety of tools, resources and modalities. I've learned widely in the fields of trauma, attachment, sensory processing, brain neuroplasticity, polyvagal theory and all things related to behaviour, habits, ways of thinking and our ways of being in the world. I am now a Brain Gym® Consultant and am currently pursuing an additional qualification in Therapeutic Coaching®. I'm a founder member of Brain Gym® Canada and am also currently researching the connections between Brain Gym® and Polyvagal Theory.
Classes
There are currently no classes available.