Directory
CanBeWell is home to over 100 members from across Canada and around the world. Our WEBSITE DIRECTORY lists those members currently accepting clients.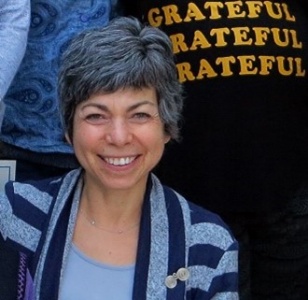 Lisa Marcovici
Discipline(s):
Brain Gym®/Edu-K, Touch for Health™
Competency(ies):
Kinesiology Rhythmic Movement Training
Contact
Phone:
5143411677
Email:
lisa.marcovici@rekinexion.com
Website:
rekinexion.com
City:
Mont-Royal
Province:
Quebec
Country:
Canada
Biography
Since the year 2000, Lisa Marcovici has been actively involved in encouraging students, teachers, therapists, as well as parents to learn about Brain Gym®. She became a licensed Brain Gym Instructor in 2006. Her workshops have been presented to various associations: Literacy groups, Multiple Sclerosis, Laval Aphasic Society, as well as several Quebec Universities like UQAM, Concordia and McGill. She teaches in daycares and Early Childhood Education Centers across Canada, the United States, Japan and Europe, as well as running a private practice. In 2015 she was elected member of the Brain Gym International Faculty, working in both English and French; her goal is to make Movement Based Learning accessible to everyone in a fun and practical way.
Classes
| Date | Class | Location | Email |
| --- | --- | --- | --- |
| 2021-06-11 | Balance in Motion (Brain Gym & Balance) with Pierre Hazera from France | online | Register |
| 2021-07-09 | Brain Gym & Horses with Solène Le Floch from France | online | Register |
| 2021-08-13 | Brain Gym & Polyvagal Theory with Lisa Marcovici & Karen Mackay, Canada | online | Register |