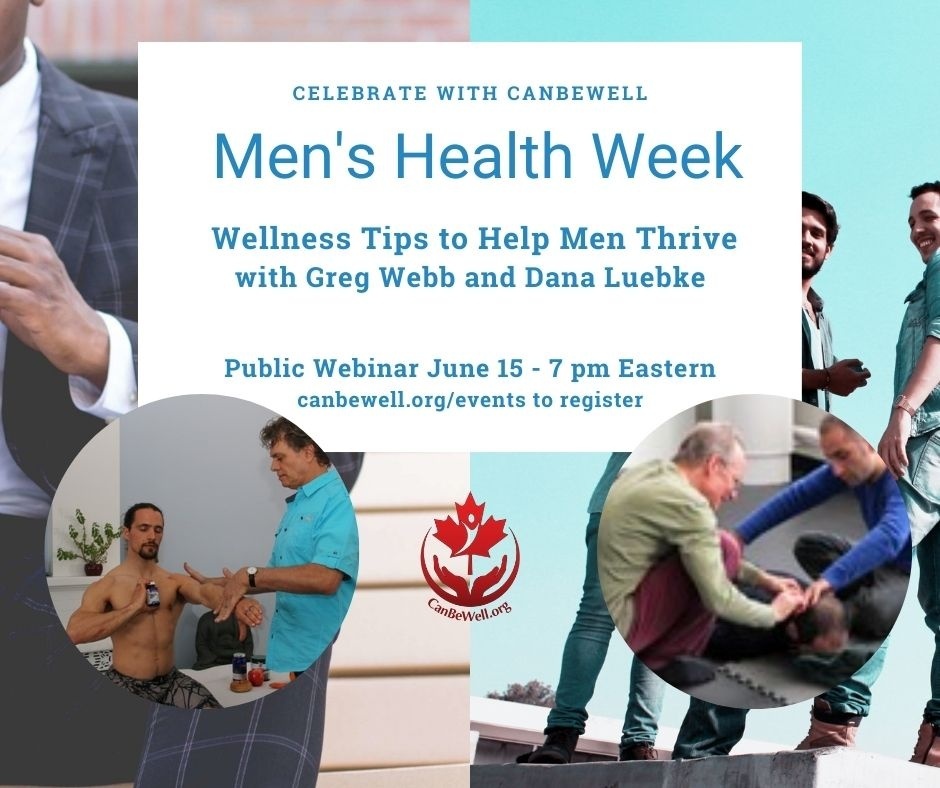 Men's Health Week - Tips to Wellness
Date: 15 Jun, 2021
Presenter: Greg Webb and Dana Luebke
In our world of trials and tribulations we often do not take the time to support ourselves before a crisis strikes. This webinar will explore the bioenergetic wellness tools that men can use to support themselves physically, mentally and emotionally to be balanced when responding to stressors in their lives.

Greg Webb's background in muscle monitoring, energy enhancing tools, and creating balance and flow in the body will provide a way for men to realize stress reduction, strength in movement and flexibility in activities. Greg is a Touch for Health Instructor and Assessor, as well as his decades of experience with balancing the body, body systems and movement function. He explores concepts from Charles Kreb's LEAP program as well as Richard Utt's work in Applied Physiology and the power of SIPS, to name only a few of the hundreds of training programs Greg has studied. Also a registered Massage Therapist, Greg has transformed the power of bioenergetic wellness tools to create ease and flow with massage. He is a master of explaining the most difficult concepts, and can easily find the simplest way to a solution for wellness.

Dana M. Luebke has been dancing professionally since was ten years old, and has extensive ballet, modern and folk dance training. In 1977, he founded Sun.Ergos, A Company of Theatre and Dance with actor, Robert Greenwood, and since then has performed and taught in 25 countries.

Always fascinated by the connection between the brain and the body, Dana has been practicing Educational Kinesthetics for the past 32 years, and received an Outstanding Achievement Award from the Edu-K Foundation for facilitating the translation of Brain Gym® into Croatian and bringing the work to Croatia during their war for independence. He is a licensed Instructor/Consultant of Brain Gym®, Movement Exploration and Dominance Factor with additional training in Rhythmic Movement Training, Development and Reflex Integration.

If you have wondered how to navigate stress in our present daily lives, these two bioenergetic wellness facilitators will be able to support your quest for new ideas, self-care and personal action. Simple tools will be shared for you to explore and use daily.
Public Webinar Event: $0.00