Directory
CanBeWell is home to over 100 members from across Canada and around the world. Our WEBSITE DIRECTORY lists those members currently accepting clients.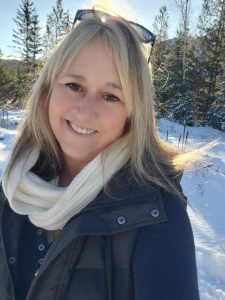 Lisa MacDonald
Discipline(s):
K-Power®/PKP, Touch for Health™
Competency(ies):
PKP Tibetan energy
Contact
Phone:
250 253 2347
Email:
lisa.inspiringinsight@gmail.com
City:
Salmon Arm
Province:
British Columbia
Country:
Canada
Biography
Hi and welcome, my name is Lisa and I am a BioEnergetic Wellness Consultant/Practitioner/Coach/Instructor.
A little information about me;
I began my own healing journey 13 years ago and over the years have found myself intrigued that ones body does have the ability to heal itself if given the opportunities to heal. With my own experiences, I found myself encouraged and felt guided to explore and learn more about the Healing Arts and to share my experiences with others. I found opportunities presenting themselves to me and I am very blessed to have been given the opportunities and to participate in the various workshops and courses that I have within the Healing Arts.
I am grateful for the opportunity in guiding my clients on their personal path to wellness and in their self discovery of what is blocking them in achieving their goals, life purpose, optimum health and happiness. I am excited and honored to also offer my services with other energy healing practitioners in joint sessions which allow clients to be able to experience a very unique session. Sessions can be either in person or via zoom.
Diploma and Certifications:
Diploma in Applied Psychology and Counselling
ICPKP International Certification in
Diploma in Energy Psychology
International Certificate in Professional Kinesiology Practice
International Certification Program , High Level Wellness and Vitality Therapy
International Certification Program Stress and Pain Management
International Certification Program of Self Care
International Certification Program of Basic Kinesiology Principles
I look forward to supporting you in your healing journey.
Lisa
Classes
There are currently no classes available.