Directory
CanBeWell is home to over 100 members from across Canada and around the world. Our WEBSITE DIRECTORY lists those members currently accepting clients.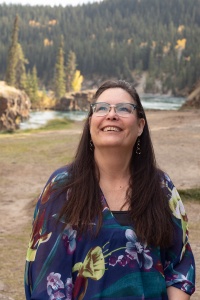 Alison Zeidler
Discipline(s):
Muscle Tuners International® , Reflexology, Touch for Health™
Competency(ies):
Applied Physiology Agape Quest, Body Management, TMJ Reset
Contact
Phone:
Email:
alison@alisonzeidler.com
Website:
www.alisonzeidler.com
Youtube:
https://www.youtube.com/channel/UCe5Fjtauisai0oszQRY4paA?view_as=subscriber
City:
Whitehorse
Province:
Yukon
Country:
Canada
Biography
My passion is helping people and their pets in their own healing journeys, wherever they may be on that path, to become the best they can be in each moment.
I offer many modalities and services, most of which can be done remotely/online, and I offer sessions locally and internationally. I love learning and I love sharing this knowledge. Please check out my website, and if you feel we would be a good fit, don't hesitate to contact me!
As a teenager I volunteered at the Stanley Park Children's Zoo in Vancouver, and I have such fond memories of handfeeding the Fruit Bat, sitting with Fudge the Beaver on my lap, feeding the orphaned baby bear cubs. I've always been nuts about animals.
My formal training and designations include:
Registered Canadian Reflexology Therapist®,
Quantum-Touch® Energy Healing Instructor (Levels 1 and 2),
Touch for Health® Instructor (Levels 1 through 4),
Muscle Tuner® Specialist,
HeartMath® Certified Practitioner,
Equine Hanna Somatics®, Level 1 Educator
In addition to the formal courses I teach through Quantum Touch® and Touch for Health®, I've developed and taught a number of my own courses, including
Pet Reflexology;
Changing Self Limiting Beliefs;
Intro to Goddess Ritual and Ceremony;
Self Care workshops for private and corporate groups
Learning to trust ourselves is hard. Learning to trust in the universe, or Spirit, is also hard. A very dear friend of mine who has recently passed on gave me this quote, and on first glance, I kinda brushed it off, but after sitting with it for a while, I realized just how really profound it is: "Trust so pure, there is no need for hope!"
Classes
| Date | Class | Location | Email |
| --- | --- | --- | --- |
| 2021-08-21 | Quantum Touch Energy Healing - Level 1 (2 day class) | online | Register |
| 2021-09-29 | Pet Reflexology Class - 6 week class | online | Register |
| 2021-10-02 | Quantum Touch Energy Healing - Level 2 (2 day class) | online | Register |