Directory
CanBeWell is home to over 100 members from across Canada and around the world. Our WEBSITE DIRECTORY lists those members currently accepting clients.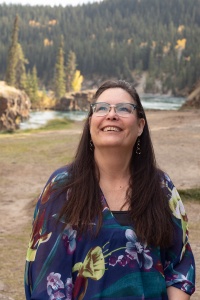 Alison Zeidler
Discipline(s):
Muscle Tuners International® , Reflexology, Touch for Health™
Competency(ies):
Applied Physiology Agape Quest, Body Management, TMJ Reset
Contact
Phone:
1-867-335-0078
Email:
alison@alisonzeidler.com
Website:
www.alisonzeidler.com
Facebook:
https://www.facebook.com/groups/alisonshifttojoy
Youtube:
https://www.youtube.com/channel/UCe5Fjtauisai0oszQRY4paA?view_as=subscriber
City:
Marsh Lake
Province:
Yukon
Country:
Canada
Biography
I'm a Wholistic Wellness Facilitator helping individuals and groups to release pain and stress, physically, mentally and emotionally. My passion is to help you on your own healing journey, wherever you may be on your path, to become the best you you can be. Oh and I also work with animals!
I offer many modalities and services, all of which can be done remotely/online (except for reflexology), and I offer sessions locally and internationally.
Please check out my website, and if you feel we would be a good fit, don't hesitate to contact me!
My formal training and designations include:
HeartMath® Certified Practitioner
Quantum-Touch® Energy Healing Instructor (Levels 1 and 2),
Equine Hanna Somatics®, Level 1 Educator,
Touch for Health® Instructor (Levels 1 through 4),
Muscle Tuner® Specialist,
Registered Canadian Reflexology Therapist®,
I also teach a number of courses I've developed, including an Online Pet Reflexology workshop; a workshop all about identifying and changing Self Limiting Beliefs; Intro to Goddess Ritual and Ceremony; and Self Care workshops for private and corporate groups.
Classes
| Date | Class | Location | Email |
| --- | --- | --- | --- |
| 2023-03-12 | Online Pet Reflexology class (5 week series) | online | Register |
| 2023-04-22 | Quantum Touch Energy Healing Level 1 (2 day class) | online | Register |