Blog
CanBeWell shares Tips and Tools through Special Resources
Michelle Greenwell
May 17, 2022
CanBeWell Members are Publishing Resources for the public.
CanBeWell is pleased to announce the official launching of several publications by four of our members. Natascha Polomski, Tanya Levy, Paula Nowak Droog, and Michelle Greenwell, who are Canadian Ambassadors for the Choose Love Movement, have spent the last year creating resources for parents, educators, students, and adults to support their well-being and their self-care.

Launched in the summer of 2021 was the BioEnergetic Essentials Book to share some of the simplest and most profound tools of BioEnergetic Wellness disciplines. Supporting the CanBeWell partners to help spread the word about self-care tools, this resource has been offered as a FREE pdf on our website, as well as a hardcopy version available from the authors (see below) and the Shop at the Choose Love Movement.

Also launched at this time was a Deck of Cards that brought the BioEnergetic Wellness tools to life through games and formula building. This deck includes tools from Levels 1-4 of Touch for Health, as well as NeuroReflex Integration, Yoga, Tai Chi and more. They can be purchased from the authors Levy, Droog, and Greenwell (see below) and are in the Shop at the Choose Love Movement. For those looking to learn how to use the cards there are videos available from Michelle Greenwell's YouTube Channel. They are also available on the Choose Love Movement's YouTube Channel.
Launched in March 2022 is the Self-Care Essentials for Educators Book. Bringing the Choose Love Formula with Courage, Gratitude, Forgiveness and Compassion-in-Action throughout the tools, this special edition was created to support the challenges that educators and leaders have faced through the pandemic. With a focus on putting Inner Compassion first, this book shares tips and tools to help people feel empowered for their well-being and provide daily plans to keep the body, mind, and spirit in balance. Now launching officially with the Choose Love Movement, with a forward written by Foundation founder, Scarlett Lewis, this book will bring special programs forward to assist with the end of the year challenges with burnout, fatigue, and anxiety. It also provides special suggestions for how to share with family and students.

To register to be a part of the special event for Mental Health Action Day, on Thursday, May 19, 2022, please go to the events page at www.chooselovemovement.org and save your spot!

For anyone missing the event, it will on the Choose Love Foundation YouTube Channel for viewing afterwards.

The Canadian Ambassador team is proud to be representing CanBeWell in such a special way, and with some of the best tools we have, to share in our profession for self-empowerment. We hope you find the resources valuable and join us in celebrating their availability and for supporting outreach to others to help create connection in these isolating and trying times.

Please find the bios for our writing team, as well as their LinkTree resources to learn more about what each author specializes in and the way to purchase any of their products.

Paula Nowak Droog, B.A., B.Ed. M.Ed., is a wellbeing coach & body + mind facilitator. Paula offers mindset & wellbeing coaching, stress strategies & wellbeing experiential workshops & courses for individuals, businesses & community organizations.
Paula has been an educator for 30 years, including 15 years as a school principal. For over 20 years Paula has taught integrative movement, mindful relaxation, and yoga to people of all ages. Paula's education includes recreation, leisure, and movement with a Bachelor of Education and a Master of Education in Curriculum Design and Literacy Development.
Due to the high demands at home, school, & work in the 21st century, stress affects us now more than ever. Paula has returned to her roots and her passion for wellness and well-being at home, school, and work. Paula has a background in Touch for Health™, Brain Gym™, Eden Energy Method, Restorative Yoga, Therapeutic Touch™ and Compassionate Inquiry. Paula's favourite way to play is on her sailboat on Lake Huron, enjoying the power of nature, and walking in the woods near her home. Paula will assist you to navigate stress & reclaim your joy! You can find her social media connections at https://linktr.ee/learninginfinitepossibilities. Paula is a Choose Love Canadian Ambassador who is also on the Presentation Committee for The Canadian Association of BioEnergetic Wellness, (CanBeWell).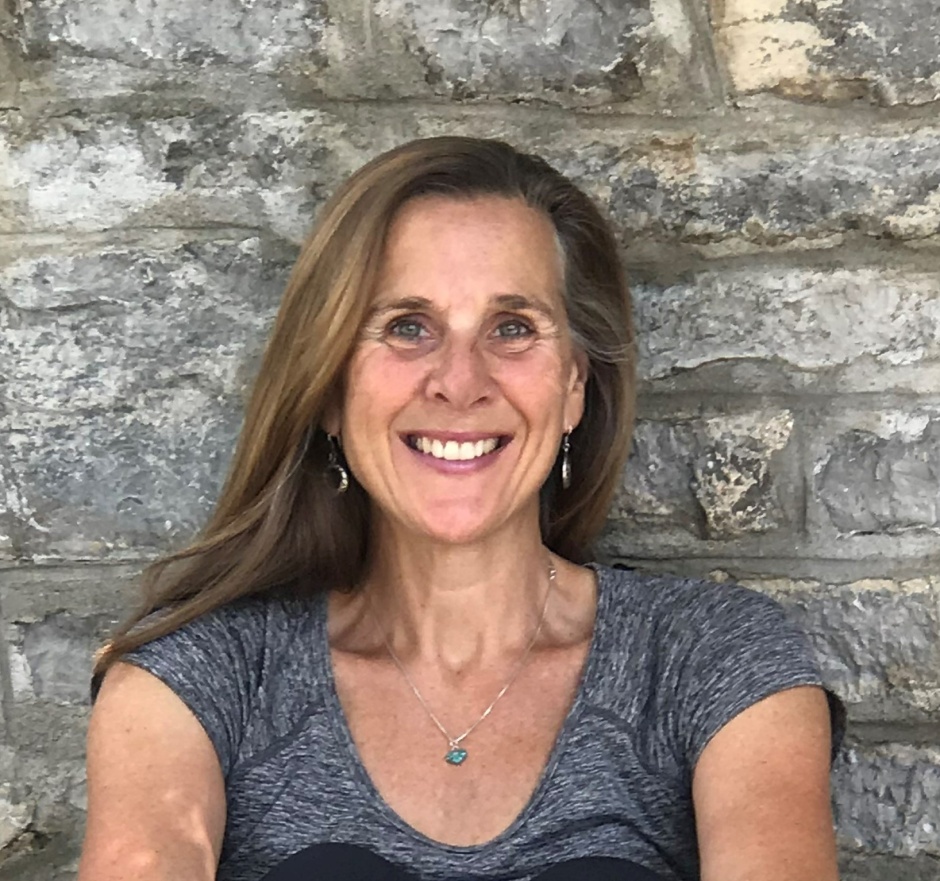 Tanya Levy, B.A., M. SW, has over three decades of experience in counselling and mental wellness support. With a BA Sociology degree (Honors) from Mount Saint Vincent University, she also holds a Master of Social Work from Wilfrid Laurier University in Canada.
An interactive digital artist and author she has been combining her skills to create wellness tools for the public through books, art, affirmation card decks and more. She is trained in both the Therapeutic Touch™ and Touch for Health™ systems and creates strategies for students and clients to support their success in living in wellness. She is passionate about, and a strong advocate for, the healing power of everyone's own learning journey. You can find her social media connections at https://linktr.ee/heartladyinspiration. Tanya is a Choose Love Canadian Ambassador who is also on the Presentation Committee for CanBeWell.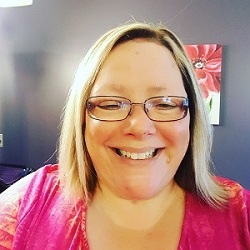 Natascha Polomski, MSc Complementary and Alternative Medicine (CAM) Student, Therapeutic Touch™ Practician, Touch for Health™ Synthesis Level 4, Peter Hess® Singing Bowl Relaxation Facilitator and Diploma in Business Administration.
Natascha has been training in complementary healing disciplines since 2004 with a focus on sound, vibration, and frequency. She enjoys sharing the power of therapeutic bowls and tuning forks, as well as Koshi chimes and specially tuned Hapi Drums, with her clients and in workshops. The ability to calm a room in minutes and create a sense of wellbeing without effort is always a delight. Much of Natascha's work is a combination of tools with a base in her Therapeutic Touch™ foundations. A co-creator of the Raising BioEnergetic Awareness Program with Michelle Greenwell has been an inspiring way to assist others with gaining biofeedback from the body through awareness and understanding ways of knowing what the body is signally with anxiety, stiffness, or pain. Sharing her special knowledge and tools provides personal insights that can transform days, productivity, focus, and passion for living. "Raising your BioEnergetic Awareness will allow for exponential personal growth and flow in your life." You can find her social media connections at https://linktr.ee/turnupthefrequency. Natascha is a Choose Love Canadian Ambassador who is also Treasurer and on the Social Media Committee for CanBeWell.

Michelle Greenwell, BA Psych, Post Graduate Diploma in Energy Dynamics, MSc Complementary and Alternative Medicine (CAM), Doctoral Candidate in Integrative Health, Touch for Health™ Synthesis Instructor, Therapeutic Touch® Recognized Practician, creator of Qi YINtegration programs.
Michelle has been an educator for over three decades with Dance, Tai Chi and Touch for Health™. Her enthusiasm for the tools and skills developed in Therapeutic Touch™ has inspired her to take her teaching in all areas to new insights and opportunities. Michelle also enjoys working with frequency and sound through Therapeutic Singing Bowls, Sound Essences, and the specially tuned Hapi Drum.
The development of "Raising your BioEnergetic Awareness" was a logical step to combine the valuable tools from many different approaches into one synthesis for easy learning. Her experience working with all age groups and different genres has provided Michelle with insights and expertise that can be anticipated for a joyous and intuitive exchange with her students. Her experiential presentations and workshop lend themselves to be a unique experience and passage for growth with BioEnergetic Wellness tools through the intuitive insights and sharing that is in the classroom setting either virtually or in person. You can find her social media connections at https://linktr.ee/dancedebut. Michelle is a Choose Love Canadian Ambassador who is also the President and Newsletter editor for CanBeWell. Michelle also supports the Choose Love Movement as the new Program Coordinator for Curriculum and Resources, and Workshop Consultant for the Eastern US and Canada.

Source: CanBeWell Announcement
Author: Michelle Greenwell