Blog
Presentations at the Canadian Counseling PsychoTherapy Association Conference (CCPA) 2021
Michelle Greenwell
May 14, 2021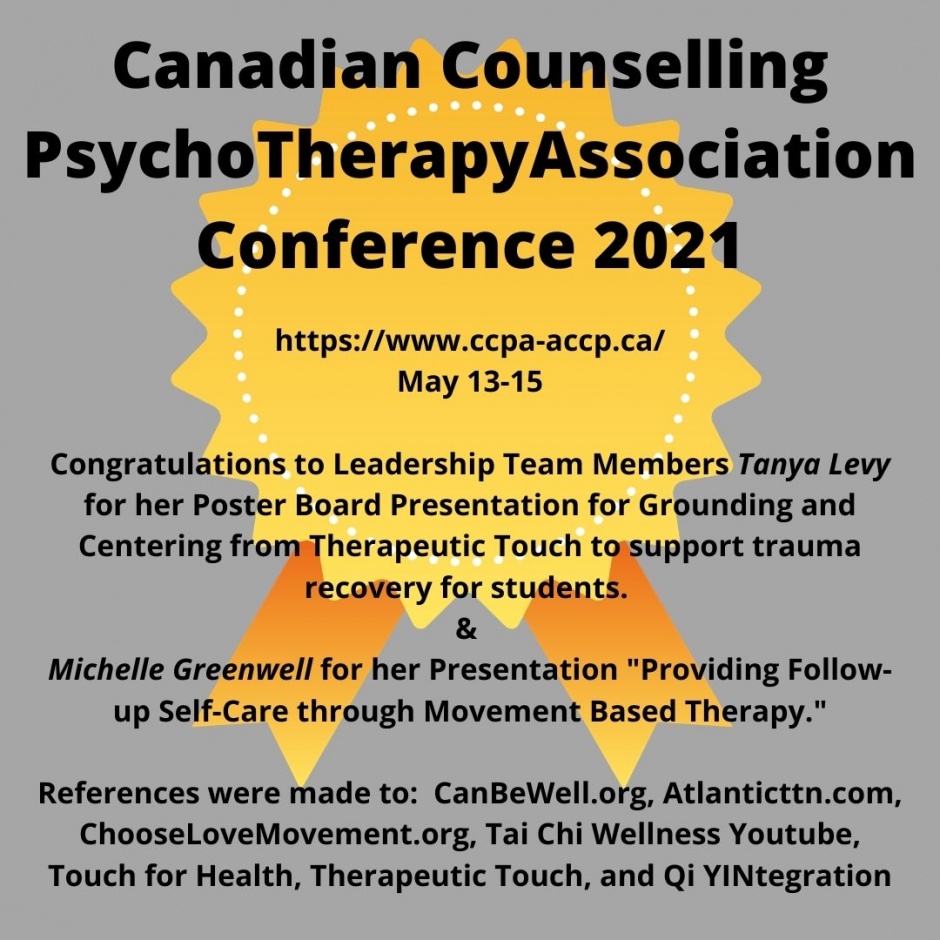 Understanding trauma and learning is something that Nova Scotia Community College (NSCC) Counsellor, Tanya Levy, has been supporting for over 30 years in the profession of Social Work. Her compassion for her students and colleagues has extended beyond the walls of the college and into other aspects of life as well.
Known as Heartlady Inspiration, Tanya creates artwork, like our logo for this year's theme at CanBeWell, supporting wellness through it as well.
Academic presentations are something that Tanya has done repeatedly through the years. Now being a part of the CanBeWell Leadership Team, her outreach has more dimension to it as she includes the BioEnergetic Wellness tools we love to share.
Trained in Therapeutic Touch® as well as Touch for Health®, Tanya has a special way that she supports her clients and students in her self-empowerment. Her poster board presentation is a culmination of her experience as a counsellor and BioEnergetic Wellness facilitator, and we are honored that she has included us in her presentation.
Michelle Greenwell has devoted her life to empower people through movements like Dance and Tai Chi. Using her expertise in BioEnergetic Wellness tools, she has weaved them throughout her presentations and brought the work of Dr. George Goodheart and Dr. John Thie with Touch for Health® into a multidimensional movement focus. Michelle's studies at Akamai University have expanded her abilities to present, and she reaches out to those groups who could benefit from the power of BioEnergetic Wellness tools in every-day activities. Adding Therapeutic Touch® concepts and the Choose Love Movement™ formula for Social and Emotional Learning (SEL) to her toolbox has created an informative and empowering package that is easy to use. Her presentation at CCPA invited attendees to consider the kind of homework and activities they offer to their clients and students to support the changes they wish to make in their lives.

If you are a visitor to the website, or are a part of our Facebook group, you know the power of the tools offered through CanBeWell's programs. If you become a member of our organization you have access to the extended offerings of workshops, webinars and community chats, as well as our member newsletter which features skills advancement, knowledge, and community exchange.
What have you invested in your wellness this year?
How might CanBeWell be able to enhance your skills and knowledge?

Author: Michelle Greenwell